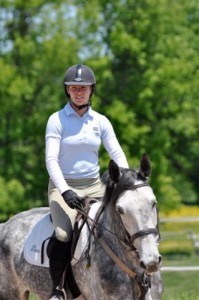 Bayview Equestrian Centre is a fully equipped show barn and training facility for the Hunter/Jumper A circuit in Ontario. Jennifer Smith has trained all types of horses both for pleasure and competitive careers in both Hunters/Jumpers and Dressage, and is a familiar face on the show circuit in Ontario. She brings with her a high level of expertise and experience in the horse industry.
Whether you have a young horse that needs starting or a mature horse that requires training to maintain its' competitive advantage we can arrange a program to suit your needs. As a full service Equestrian Centre we have a variety of programs and services to choose from at prices you will find truly competitive.

Basic Board
$1250.00/month + HST
Daily individual or small group turnout weather permitting
Stalls cleaned and bedded daily
Blanketing, boots, and fly masks as required
Individual Feeding Program including Grain 2X/day and Hay 4X/day. Supplements purchased by owners administered at no extra cost.
Owners and Staff living on premises providing 24 hour supervision
Private locker and heated washroom
Use of all riding rings and grooming facilities.
Termination of Board requires one full months notice.

Full Training Board
$1825.00/month + HST
All Basic Board services plus:
Professional backing and training by Jennifer Smith including all ground work, backing, flat work, and work over fences.
All lessons included for the owner to ensure that the rider and horse progress together and develop a successful partnership.
Professional rides given to your horse each week.
Part-Board
$640.00/month + HST on Bayview Equestrian Centre horse and includes 2 lessons/week plus 1 unsupervised ride
Leasing
Prices vary depending on value and requirements of horse and rider.
A wide range of horses to choose from both privately owned and from our excellent string of school horses.