A riding school horse is the true champion of the horse world.  Every top level rider likely began their career on a schoolie.  They spend hours teaching riders of all levels the joy of riding.  Do you have a favourite one?  One that ignited the passion of riding in you?  During this unprecedented time these horses could all use your help.  With no income from lessons to help provide them with their basic needs over the next few months your donations would be very helpful.  Bayview will ensure all of our horses continue to receive  outstanding care but your donations would be very helpful.  Below is a photo and a quick bio of all the schoolies at Bayview.  Please fill out the form below and indicate which donation type and schoolie you would like to sponsor.  We truly appreciate any help you can provide.
Donations:
Everyone who donates will receive an invitation to a special bonfire at Bayview.  All donors will be listed on this webpage as well unless you prefer not to be listed.  Donations are all tax free.
Gold:  Monthly donation of $150.  As a thank you for your donation you will receive 1 private lesson per month donated with Jennie or Alex plus a special thank you card with a picture of your chosen schoolie
Silver:  Monthly donation of $100. As a thank you for your donation you will receive 1 group lesson per month donated with Jennie or Alex plus a special thank you card with a picture of your chosen schoolie
Bronze:  Monthly donation of $50. As a thank you for your donation you will receive a one time private 1/2 hour lesson with Jennie or Alex plus a special thank you card with a picture of your chosen schoolie
One time donation of amount over $75.  A thank you card plus a picture of your chosen schoolie
Unspecified one time donation. Invitation to the bonfire
How to donate:  Fill out the form below.  Donations can be made by e-transfer to bayviewequestrian@gmail.com.  You will receive a confirmation email once we have received your donation form.  If you have any questions please send us an email at the email address above.
Meet The Schoolies: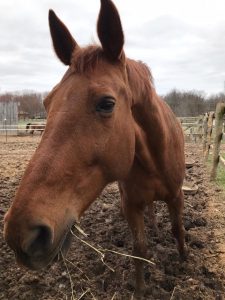 Cards:  Did you know that before I started teaching all the wonderful girls at Bayview that I was a high level jumper.  I competed and won many championship ribbons at the horse shows.  I am the most loveable and snuggly and would love for you to sponsor me so I can stay at my best to teach for many years to come.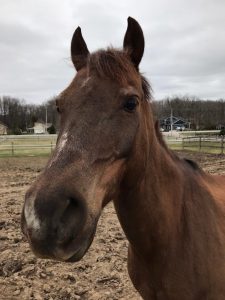 Bailey:  You could consider me a lifer at Bayview.  Jennie bought me as a 4 year old and I am one of the special ones that went right to my passion in life, teaching children to ride.  Im now 24 and love my job as much now as I did when I was younger.  I do require some Arthritis medication though to keep me feeling in tip top shape.  Your donations would really go a long way in helping me.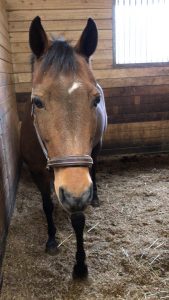 Shadow:  I've been a regular on the Bayview team for many years now.  I have taught many children not only how to ride but also how to go into the show ring and be competitive.  I truly am one of the special ones that can do it all.  I am starting to age as well and I do require some special maintenance.  Anything you can do to help I would greatly appreciate as this will help me maintain my winning ways.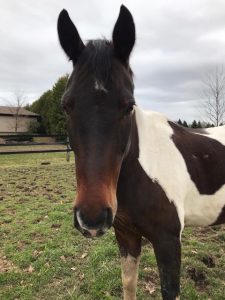 Snoopy:  Some kids call me Snoopy but most call me Snoop Dog.  I love my work and horse showing and can do it all.  I'm not the biggest guy but my heart sure is.  I can teach anyone to jump a course and feel like a star, its my real gift.  The only thing I ask is for lots of treats, but without seeing all of you lately they've been a little harder to come by.  You donation could really help me with this.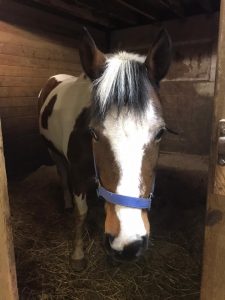 Copper:  Ive been at Bayview for many years now and although it took me a long time to find my true calling, in recent years I have found it.  I love nothing more than teaching the smallest of kids, the first timers and timid ones.  My other passion is camp.  I love all the little kids that can't wait to learn to ride.  Your donation would mean I would be ready to do my job when summer camp comes around again this year.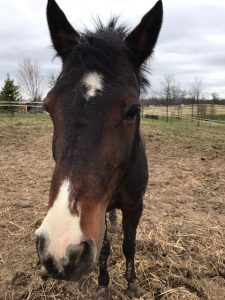 Annabella:  Did you know that I have travelled a long way to get to Bayview.  I used to live in Nova Scotia.  In my travels I've had quite the show career as well.  One of the highlights of my show career was competing at the Royal Agricultural Winter Fair.  I was a big part of teaching my last owner in becoming a Grand Prix rider.  I do love having my hooves kept nice and trimmed and your donations could really help.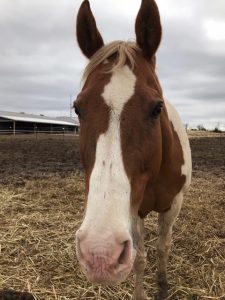 MR:  Did you know that before I came to teach lessons at Bayview I used to work at the racetrack.  My job was to help bring the racehorses to the starting gate before each race and help collect them at the end.  This really taught me about patience while I teach my lessons at Bayview.  I along with Bailey am one of the original crew that have taught so many riders.  I really miss everyone and hope to see you all soon.  Maybe you would want to help me out until then.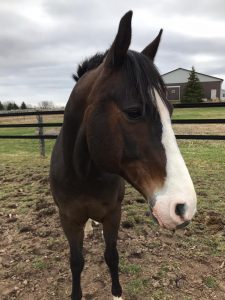 Monkey:  My name name says it all, I'm a monkey, always keeping it interesting. I love to keep things low key and lazy at home but don't count me out, I know what I'm doing when it matters.  I'm enjoying my break laying around eating hay all day long and your donations can help keep that hay coming.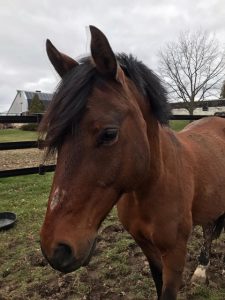 Prince:  I am like royalty and have to most magnificent mane and forelock any horse could want.  I like a certain rider but if we gel I'm yours forever. I miss you all and can't wait to have all my kids back and especially meet the new ones at camp every  year.  I REALLY LOVE CAMP!  If you help me out I promise you can try and tame my wild locks.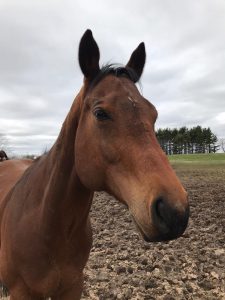 Phoenix:  I am an appendix quarter horse and actually started my career as a Western Pleasure horse.  My owner hit hard times and that's when I found my way to Bayview.  I have really learned a lot over the years and really like to show off my skills.  My back can get a bit sore from time to time so it's really important that I get my feet regularly looked after and I get my medications.  I hope you can help me and look forward to seeing you soon.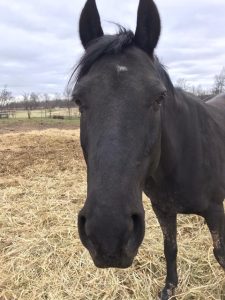 Suri:  Before I was loved by everyone at Bayview I was owned by a very special family.  The family that owned me was an Olympic dressage rider and he bought me for his children.  The father sadly passed away and the children grew up and they contacted Bayview knowing I would be well loved and cared for.  I am so looking forward to starting my first real show season this year with my young riders.  Maybe you would consider helping me through this difficult time.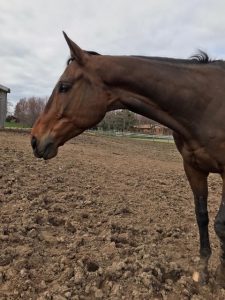 Savy:  I am fairly new to Bayview and was just starting my job as a lesson horse.  Before coming to Bayview I was a race horse but really prefer my job as a riding horse.  I actually think I will make a really nice show horse but I need to continue my training for this to happen.  Although I haven't met a lot of you yet I look forward to meeting you soon.  Maybe you can consider helping me until that time comes.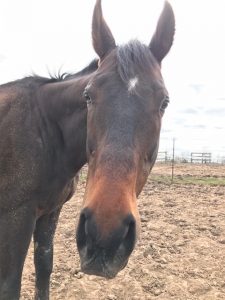 Nova:  I am another recent addition to the Bayview family.   I have been working really hard this winter and was starting to put it all together.  I am really looking forward to to becoming a show horse.  I love my job and my people.  I do have sensitive feet and anything you can contribute would be fantastic.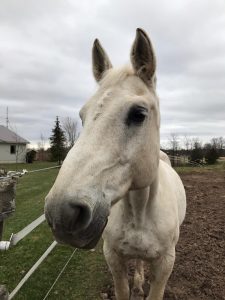 Galaxy:  Did you know that I was once a very accomplished show horse?  I competed at lots of big shows and was very competitive in the equitation classes.  After having a couple of babies and thinking bout retiring I decided I would prefer to keep working as I have so much to teach everyone.  Again I am a little older and require some medication to keep me at my best.  Your help would not be forgotten as I look forward to teaching my students for a long time to come.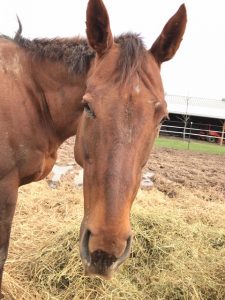 Rosie:  I was also a recent addition to Bayview this past fall.  Since arriving I have gained a lot of knowledge and have turned into a very valuable team player.  I look forward to when everyone can be back so I can continue to show off my skills to you.
List of Donors:
Marg Tracz – MR.
Nala Cyriac – Suri
Lily Sui – Prince
Bridget Prohaska – Snoopy
Georgia & Heather Page – Copper
Lisa Schutten – Savoir Faire (Savy)
Monique VanLierop – Savy
Cara Rockwood – Cards
Sena & Kaitlyn Powell – Bailey
Emily Ladd & Arlene Sanders – Rosie
Chrystella Calvert – Bailey
Lisa Lynch – In the Cards 3E (Cards)
Jacqueline McDermid & Angelique Parsons – Prince and Snoopy
Paige & Carol Ann Turcsanyi – Bailey
Melissa & Julie McLauchlan – Rosie (Ren's bestie)
Ethel Zhu – Galaxy
Lindsay Farrow – Nova
Claire Fleming – Savy
Adelaide & Michele – Shadow, Annabella, Monkey, Phoenix
Annelies Groen – Snoopy
Lindsey Logan – Mr, Galaxy
Keira, Avery & Kelly Tyler – Phoenix
Danika Bastarache – Snoopy, Savy
Lily Collver – Rosie, MR
Ty Collver – Rosie, MR
Samantha & Terri Rennie – MR
Emma Linde – Shadow
Jasmine Uzelac – Rosie
Emily Pokou – Phoenix
Emily Pearson – Prince
Emilia Illner – Galaxy
Rachel Warrington – In The Cards 3E
Amelia Butterworth – Bailey
Sarah Chiselencu – Snoopy
Patti Case – In The Cards 3E, Galaxy
Rachael McMillan
Kim & Carly Barrette – Copper, Prince