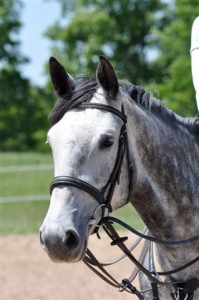 "There is nothing insignificant about the decision to invest in the equestrian sport, and when I made the decision to purchase my first horse, I realized that my current riding facility did not offer  me the opportunity to grow and develop towards my full potential.  While I was certainly interested in an competitive environment, it was imperative that I felt comfortable and supported since I knew how much time and money was going to be spent.  Only Bayview Equestrian Centre could offer me the full package.  Before heading to university,  I spent three of my high school years riding with this incredible team I am proud to call my own.  When I started, I was still recovering from a serious injury, but the attentive coaching provided from Jennifer allowed me to develop faster than ever anticipated.  Within a year I was successfully competing in the hunter divisions on the A circuit, and finished my first season in the top ten.  Eventually I decided to make the switch to the jumpers.  Jen's expertise helped me to sell my hunter within 24 hours, and her extensive list of contacts allowed her to find my perfect jumper within a few weeks.  As I entered my senior year of high school,  we both knew this would be my last show season for a while.  Jen's personalized approach to coaching allowed me to fine-tune my riding abilities throughout the winter, and come show season, my first and only experience in the jumper ring once again proved successful.  Words cannot express how thankful I am to the wonderful team at Bayview for making every minute and every dollar spent so incredibly worthwhile."
– Emma Harris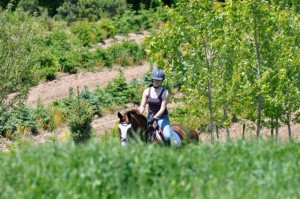 My name is Heather Haukioja and I started riding at Bayview Equestrian Centre when I was 8 and have been there for over 9 years now and could not picture myself riding anywhere else. I have improved and grown so much as a rider and have had many amazing experiences at the barn. Not only do I have an awesome time with the horses, I have also made friendships at the barn that will last a life time! The people at Bayview are like one huge family and I consider the barn my second home. We have numerous barn outings like going barrel racing, bon fires, dinners, skiing and many more! The staff that work at Bayview are very knowledgeable, friendly and always happy to help. The facility is on an absolutely beautiful property with lots of trails. The barn has something to offer for everyone such as lessons, boarding, camps and also shows. Jennie Smith, who coaches me, is a huge role model to me and I would not have gotten to where I am without her. Jennie and all the coaches at Bayview go out of their way to make sure you are happy and are progressing as a rider. They truly have your best interest at heart. Bayview Equestrian Centre is amazing and I am very happy to be a part of it!
– Heather Haukioja
I have known the Tracz family for 30 yrs and have been a boarder at Bayview Equestrian Centre for 10 years.  I cannot say enough about the wonderful care my horse is given.  The feed program is excellent and geared toward the individual.  The grooms are kind and attentive.  They notice small cuts and snifflie noses before I do.  The grounds are great with miles of hacking. The owner, Phil, is constantly making improvements to everything from the barn, to the arena and to even building cross country fences.  No where else have I been in a stable that is A circuit quality with a down to earth-family-friendly attitude.  Everyone cheers and supports each other.  I don't plan on leaving anytime soon. My healthy and happy mare seconds that.
– Sarah Penvidic RDH
Hi Phil Jennifer and Jasmine,
I just wanted to say thank you for letting Victoria hang out at the barn so much. It really has been great. She is one of 8 children, riding, and the barn has become her thing, her place to be without her siblings and to shine. She loves it there so much and it has really boosted her self esteem. As a mom it has been so great to watch her pour all of her time into the barn and riding rather than wanting to hang out at the mall or partaking in some of the not so nice things that teens do.
You all have become like extended family to Victoria, and for our family this is a really hard time and you have made things so much easier.
So thank you for having amazing teachers, staff, facilities, and just for being flexible and understanding.
 Stephanie Macleod